Crack Stop 125g
View basket
"Hya Intense Rose Serum Ampoule" has been added to your basket.
Apply to rough, dry and cracked heels in the morning and evening, until desired results have been achieved.
Thereafter, apply as needed to maintain beautiful feet.
For intensive treatment, cover with socks.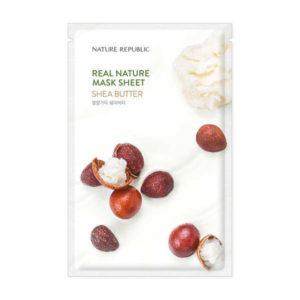 Beauty, Face Care, Masks
Why are sheet masks better than applying a facial mask from a container?
KOREAN Sheet Masks are liquid-based – not thick and balmy – the formula is able to penetrate deeper into your skin cells, increasing its ability to hydrate the skin. This means your skin will not only look plumper and smoother instantly, but it retains the moisture long after you've removed the mask.
Nature republic facial treatment sheet masks are the hottest skin care trend right now:
Nature republic is a Korean beauty brand that is extremely popular worldwide.
Nature Republic Sheet Masks are comfortable and convenient.
Each Sheet Mask contains the correct application dosage.
There is a sheet mask for most every skin type and concern.
Sheet Masks are great at boosting skin hydration.
You can use most all of them as often as you want.
Nature Republic Sheet Masks do not fall off, meaning you can multi-task while they work their magic.
R

69.00
R

69.00